"Dr. Galvon is the most caring and compassionate doctor I have ever known. He takes his time. He has a great sense of humor, and is witty and kind. He also has done extensive research on his own to gain more knowledge about my conditions. He truly cares about his patients and makes sure all health care needs are met. It's like visiting with a friend. I have never walked out of his office without a smile on my face."
-- Lou O

"I am 68 years old. I have had Dr. Galvon as my primary care physician for eight years. He is, by far, the best GP I have had. Among his numerous special qualities are his patience, wide knowledge, accessibility, compassion, attentiveness, loyalty, sense of humnor, judgment and insight. I recommend him without reservation to anyone looking for that special medical care-giver."
-- John R


"Dr. Galvon has been our doctor for a few years now, and we could not imagine giong to anyone else. He truly cares about his patients, both in and out of the office. I like that when you talk to Dr. Galvon he really cares about what you have to say."
-- Cari H

The Program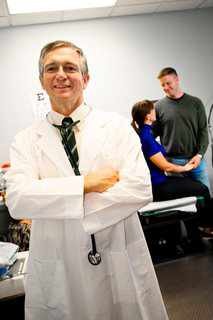 "I set up the practice that I would want to go to."
-- Dr. Galvon

The future of medicine depends on primary care doctors stepping up to the challenge of addressing some of the problems of modern health care's institutionalized problems.

Dr. Galvon's Idealized Family Practice is based upon the twin concepts of Open Access, that is, you get to see your doctor when you need to (usually same-day appointments), and Personal Service, which means you get to see your very own doctor whom you know and trust and work with directly.

It's an innovative approach to family practice which addresses the serious issues that have arisen as part of our "health care crisis". Too often, patients are frustrated by impersonal, delayed, and sometimes inefficient medical service. Dr. Galvon is determined to eliminate those problems for his patients.

As a member of Dr. Galvon's Idealized Family Practice, you can be seen when you need to be seen. You can schedule your appointments in advance for complete physicals, procedures or planned care. You can contact the doctor personally through phone or email. Even house calls are possible! He is your personal doctor who knows your complete medical history. It is Dr. Galvon who sees you - not the newest medical school graduate, physicians' assistant or nurse practitioner.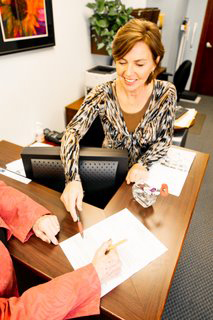 Access to this unique Idealized Family Practice involves a monthly fee of $75 per patient. This retainer fee is not for service your insurance covers. You pay for your office visits either through your insurance and co-pay, or personally at the time of service. Our office accepts most insurance plans.
If this sounds like the personal medical care program you've been wanting, contact us. We'll set up an appointment for you to meet with Dr.Galvon to learn more about his practice.
Click Here for Service Agreement